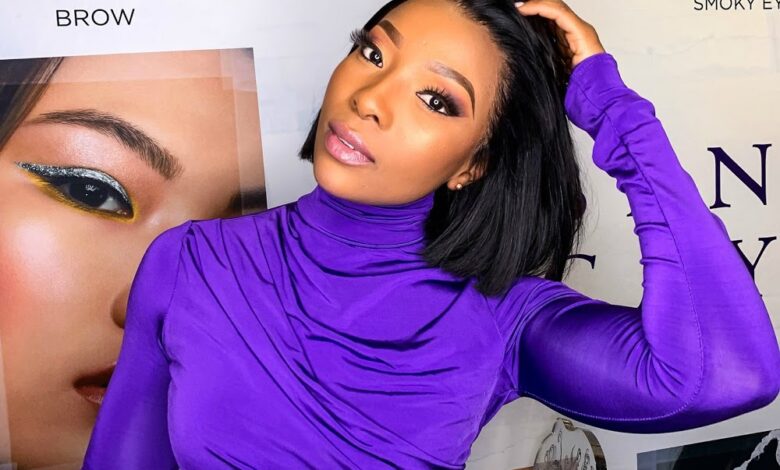 Pearl Modiadie Shares Her Thoughts On Women Who Compare Contractions To Menstrual Pains. New mom Pearl Modiadie is slowly opening up about her experiences with motherhood, and clearly she was lied to about the feeling of contractions.
Taking to twitter, Pearl shared that she was told that contractions would feel like menstrual cramps however, she seems to think otherwise judging by the emoji she used to describe the feeling.
" I don't know why they lie and say contractions feel like period pains" Pearl wrote.
She followed her tweet by acknowledging that every woman has their own experience with child birth, and some women might be lucky enough to have it easier than others.
Other new celebrity moms such as Omuhle Gela, Simphiwe Ngema and more have also been opening up about their child birth experiences via Instagram, and it has now become a safe space to advise one another on how to be the best mom you can be.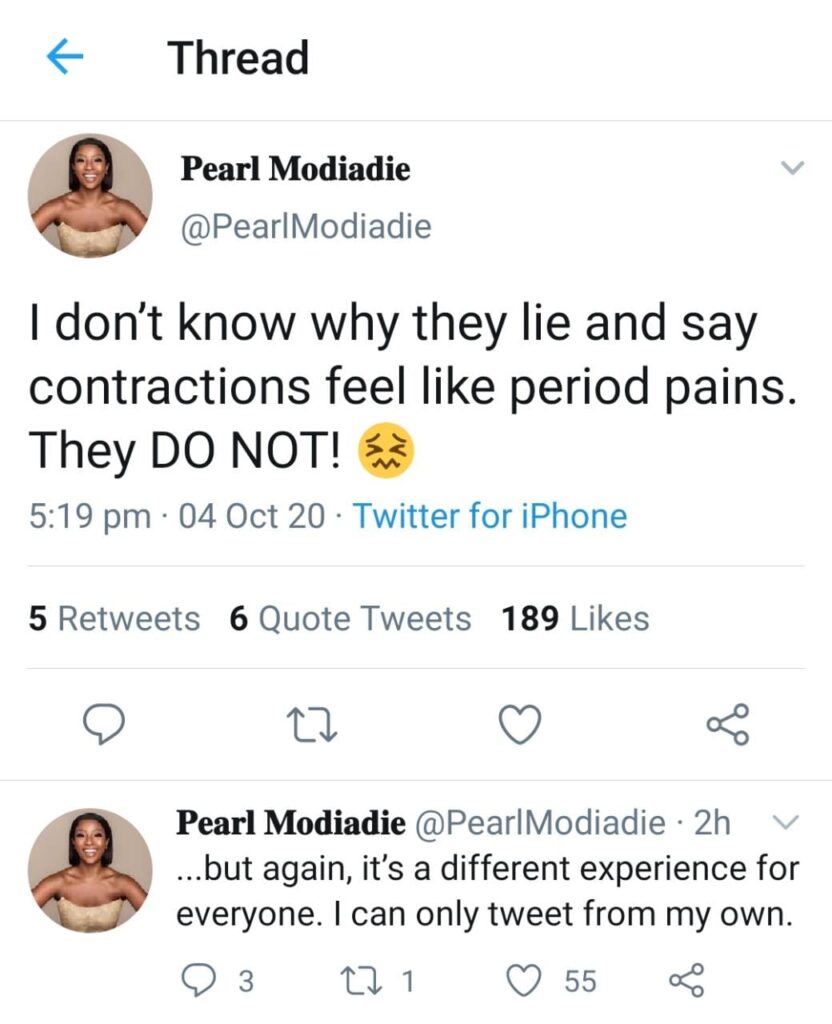 By Sinakho Mandla
(Visited 7 times, 1 visits today)